BEST PLACES TO VISIT NEAR
BEST PLACES TO VISIT NEAR AURANGABAD
---
1. Ajanta Caves: While searching for all the Aurangabad places to visit, Ajanta Caves will be one of the first and foremost names. A group of around 30 Buddhist caves that are carved out of rocks, these caves date back to the 2nd century and is considered as an epitome of ancient architecture and considered as the most brilliant form of Indian art. It is declared as 'World Heritage Site' by UNESCO.

2. Daulatabad Fort: One of the most commanding and undefeatable forts in the entire country, Daulatabad Fort in Daulatabad; or Devagiri as it was known earlier, is among the must visit places near Aurangabad. Around 11km north-west of Aurangabad, this glorious fortress stand strong on a conical hill that stands around 200m above the sea level.

3. Ellora Caves: Another architectural brilliance of a bygone era, Ellora Caves is also among the not to miss places to visit near Aurangabad. Located around 29km from the city centre, these chains of caves were built by the Rashtrakuta dynasty of the Buddhist clan and Yadav group of the Jains. A must visit UNESCO World Heritage site in Maharashtra; this series of caves also showcases the perfection and epitome of the pre historic times of the Indian culture.

4. Grishneshwar Temple: An important pilgrimage for the Hindus, this ancient temple is located in a quaint hamlet that is around 30km from Aurangabad and also lies within the limits of the historic Ellora Caves. A major name in the list of tourist places near Aurangabad, the temple is considered as a pious destination by the Hindu devotees. It is also said that it is the last or the 12th 'Jyotirlinga' on earth.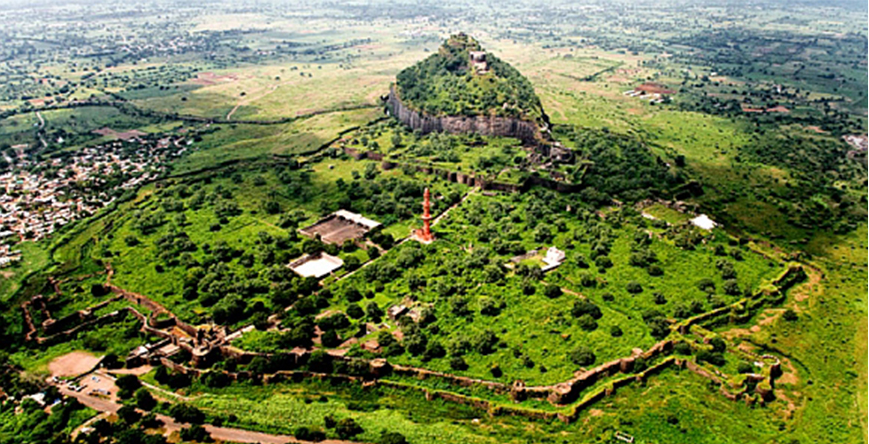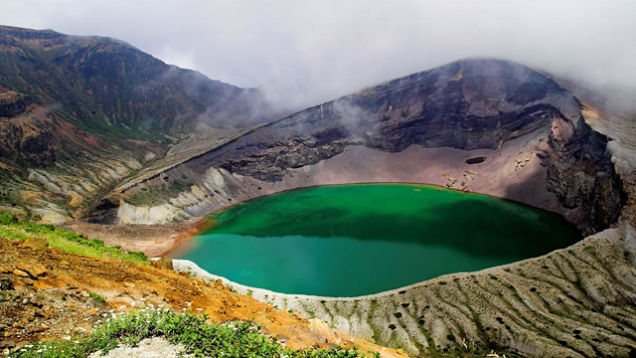 ---
5. Jayakwadi Dam: Another not to miss Aurangabad places to visit is the fascinating Jayakwadi Dam. Known to be one of the largest irrigation dams in the entire of Maharashtra and one of the largest earthen dams in Asia, it contributes mainly to irrigation and other agricultural purposes in the Marathwada vicinity which is mainly a drought prone area.

6. Lonar Crater Lake: Around 3 hours from Aurangabad, the Lonar Crater Lake in Buldhana district of Maharashtra is also among the important places to visit near Aurangabad. A study point of several geologists, ecologists, archaeologists, naturalist, astronomers and aspiring students, this lake was created due to impact of a meteor that is known to be the largest of its kind.
7. Huzur Sahib Nanded : One amongst the five takhts in Sikhism, Hazur Sahib Nanded is considered as a holy place for the Sikhs and is thronged by a large number of devotees every year. Among all the pious places to visit near Aurangabad, this seat of temporal authority sits on the banks of the gurgling Godavari River in the Maharashtrian city called Nanded.

8. Parli Vaijnath Jyotirlinga Temple: Located on the slopes of the Meru and Naganarayana mountains, Parli is an ancient and quaint village situated near Brahma, Venu and Saraswati rivers. It is often said that if a straight line is drawn between the Kanyakumari and Ujjain, this village would fall on this line and will also be clearly seen.

9. Dnyaneshwar Udyan: Dnyaneshwar Udyan is the largest garden in Maharashtra, resembling the Vrindavan Gardens of Mysore, situated on the banks of Nathsagar Lake which formed due to Jayakwadi Dam. It is located in the ancient town of Paithan, 40 km south of Aurangabad. Out of the 125 hectares, orchids cover 26 hectares, 28 are laid out as parks, and 15 hectares are beautified with floriculture.

10. Gautala Sanctuary: Gautala Sanctuary is located 65 km from Aurangabad. It was declared a protected area in 1986, has an area of over 250 km2, and is located at a height of 700 feet. Spread in the hill ranges of Sahyadri, the diversified vegetation scattered intermittently supports rich faunal and floral diversity. This habitat is particularly good for sloth bears and resident and migratory birds.
11. Pitalkhora Caves: Pitalkhora in the Satamala range of the Sahyadri hills are of great interest. There are thirteen caves, set high up on the hill, overlooking picturesque ravines.

12. Khultabad: Khuldabad, also Kuldabad or Khultabad, is a city (municipal council) and a Taluka of Aurangabad district. Initially it was known as Rauza, meaning garden of paradise. It is known as the Valley of Saints, or the Abode of Eternity, because in the 14th century, several Sufi saints chose to reside here. The dargah of Zar Zari Zar Baksh, Shaikh Burhan ud-din Gharib Chisti and Shaikh Zain-ud-din Shirazi along with the tomb of the Mughal emperor Aurangzeb and his trusted general Qamar-ud-din Khan, Asaf Jah I the first Nizam of Hyderabad are located in this town.

13. Kagzipura: A place situated near Daulatabad made the first handmade paper in India after the technology was brought here by Mongol invaders. It is a landmark even today. This paper has been used to print the Holy Quran.

14. Sharanpur: Sharnapur is a small village in Aurangabad District of Maharashtra. Located at an altitude of 1067 m, it is about 12 km from Khuldabad and about 10 km from Aurangabad. It offers all-terrain vehicles, parasailing, tandem par motoring, golf and laser tag.

15. Mhaismal: Mhaismal is a small hill station in Aurangabad District of Maharashtra. Located at an altitude of 1067m, it is about 12 km from Khuldabad and about 40 km from Aurangabad. Places of tourist interest are an ancient temple of Girijamata, a beautiful lake and a 300 ft TV tower which can broadcast for a 150 km range. An exact copy of the Balaji Temple at Tirupati is located at the top of the hill station.